Description
Build Your Own Corded Chef Coat
Your chef coat should be as unique as you are; creating your design is as easy as following the steps! Each Women's Corded Chef Coat starts with our signature classic double breasted styling, 10 buttons, front cording, princess seams, side slits, French cuffs, and Mandarin collar. You take it from there!
The Basics
You have the style, now select the size. 2 to 30 (Size Chart), our coats are designed for maximum fit and comfort.

Select the length of your coat: Regular, Short or Long.

Pick the sleeve style that suits you.

Select your fabric; learn about our fabrics here.

Choose your buttons, select the buttons that will accent your personality.
Options
Why stop there? You can customize your coat with a wide range of options to fit your style. Pockets, embroidery, cuff/collar options, the possibilities are endless.
Pockets: Select the pocket style and location which suits you best. (coat comes with a concealed breast pocket)

Conversions: Customize your coat with contrasting a contrasting collar and/or cuff.

Cording: Choose your cording color to enhance the angles of your coat. (front cording is included in the price, add cuff and collar cording for extra pizazz!)

Ribbon or Tri-color split collars: customize the collar of your jacket with one of our tricolor ribbons, or stripe your collar in three of our Maxima Poplin fabrics

Embroidery: Embroider your name, title, restaurant, or slogan on your coat, or add your logo or a flag to your coat.
Questions?
We here at Culinary Classics know that even with the wide variety of options we have available, there may be something you want, but do not see. Just call us at 877.378.4855 and one of our Design Consultants will be happy to assist you.

Please review all options you have selected before ordering!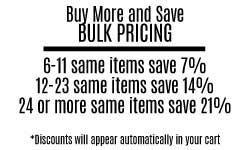 MOBILE USERS: Tap the picture and scroll through to see images of all your options.
Additional Details
SKU:

1081_BYO